Explore All the Must See Sites!
Pianos About Town
Over 100 pianos have been painted by artists and pianos have been played as part Pianos About Town program from Bohemian Foundation, The City of Fort Collins' Art in Public Places and the Downtown Development Authority. See all the 100+ pianos painted by artists over the years or donate a gently used piano to the program! They are painted by local artists displaying different themes, you can watch them being painted live in Oak Street Plaza and the south side of Old Town Square throughout the summer and fall. You can play them too! See the artists' original creations or stumble upon an impromptu concert at the rotating pianos in Old Town Square, Jazz Alley and Oak Street Plaza.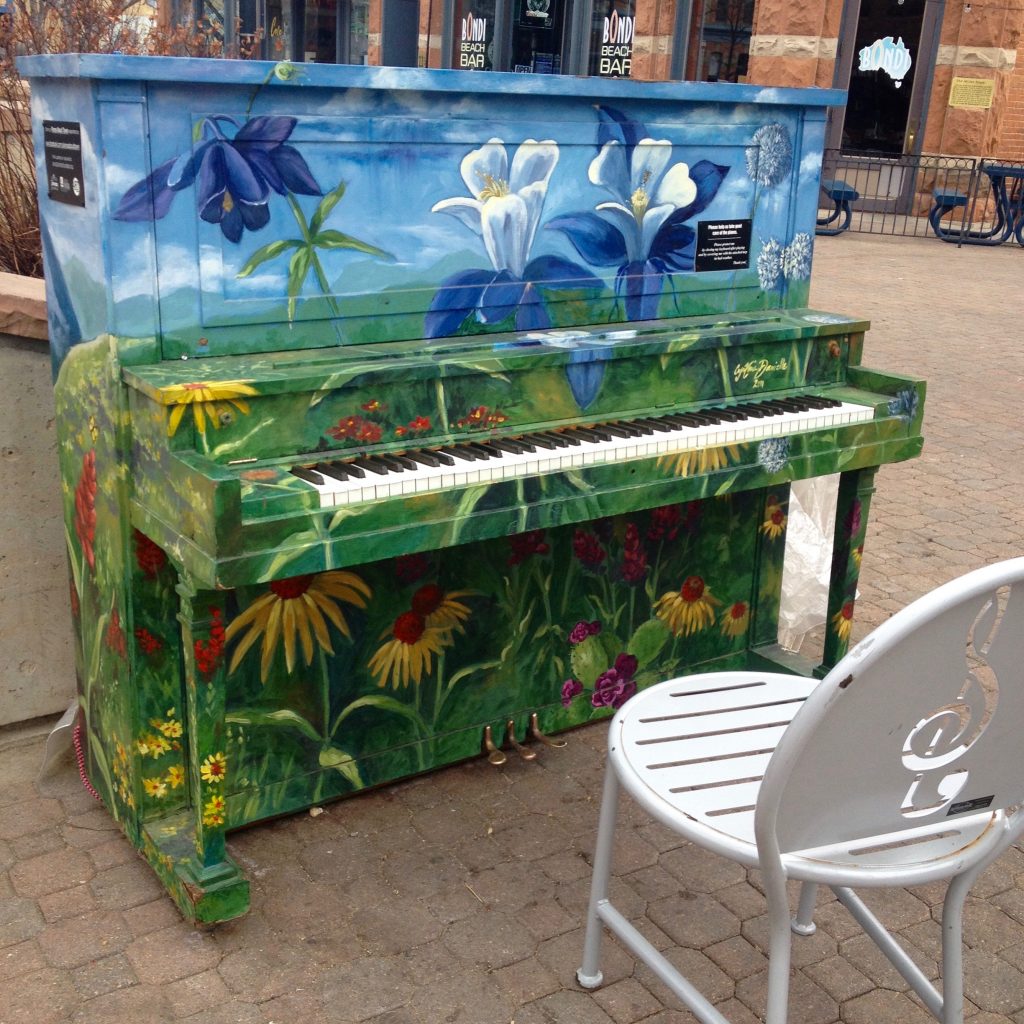 ---
Sculpture in the Square
Each year a new set of sculptures are on display for the public to enjoy! Local, Colorado and national sculptures are curated to be on display for a full year (Switched out each April). You can walk through them, sit and ponder, purchase one for your collection and vote for your favorite! The Sculpture in the Square show is on display throughout our city's heart, Old Town Square Plaza. The program is over 5 years old and is curated by The Downtown Development Authority. Read more and see the current sculptures on display at www.downtownfortcollins.org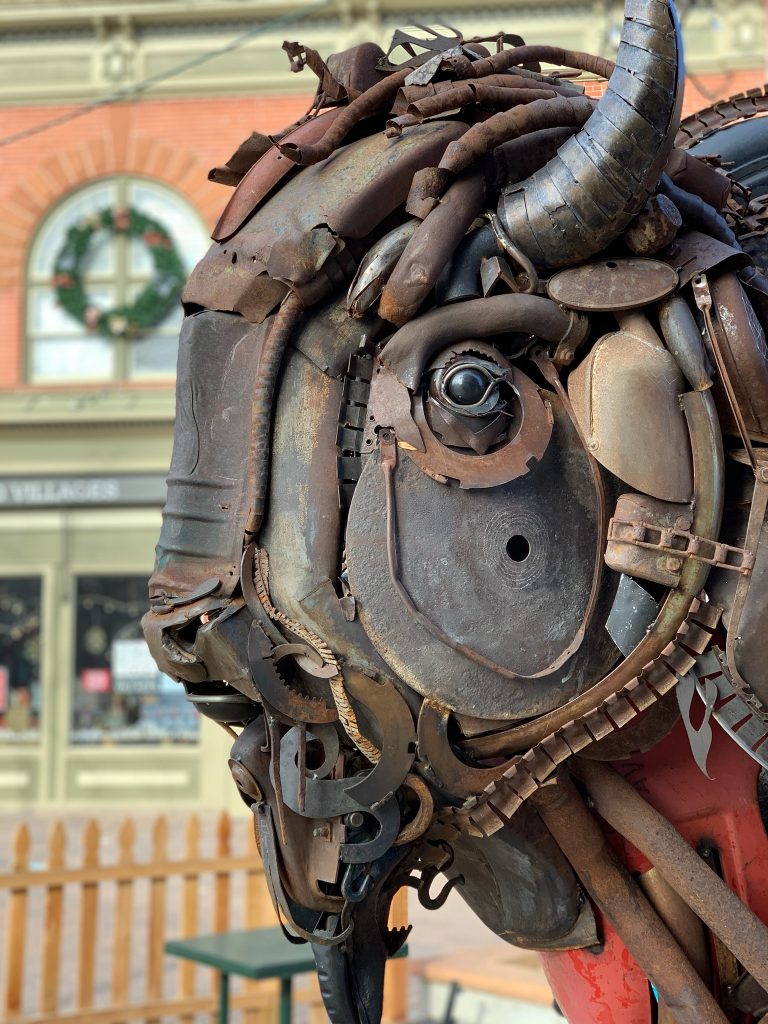 ---
Renovated Art Filled Alleys
Explore our renovated and art filled alleyways. Seven alleys have been reinvisioned as outdoor galleries and magical pedestrian walkways. The Downtown Development Authority began updating and building out alleys in 2006 and have spoken around the nation about this trendsetting project. See murals, ghost signs on buildings, historic brick buildings, artful transformer boxes and youth art pavers telling our community's heritage. Learn each alley's story, see map to explore and begin to travel by alley!
---
See the Historic Sites
Historic sites are dotting throughout the Downtown Fort Collins Creative District telling the history of our area and city. Take a leisurely walk around downtown to see the historic buildings, pick up a one hour history tour guide at the Visitors Center, See the Avery House, explore Poudre Landmarks Foundation properties or build your own history tour with Visit Fort Collins itinerary builder. And for history buffs dig deeper into all the stories with "Historic Explorations", five separate historic tours by Poudre Landmarks Foundation. Download the Historic Explorations guide here!
Learn all about the history of the Cache la Poudre River and the development of our city's origins while watching an entertaining video with our Urban Ranger as he explores the histories of Downtown. Watch A River of Stories to learn more!