Art Week 2023 is coming! Save the Dates: April 29 – May 7, 2023
_____________________________________________________________
ART WEEK 2022
Downtown Fort Collins is filled with arts and creative businesses, artists and fun activities! During Art Week, April 23 – 30, 2022, people can explore Downtown art galleries, see live music shows and theatre, find surprise art from budding artists and collect their very own pieces of art! We have teamed up with Downtown Fort Collins to showcase and celebrate our unique arts and help you explore the magic of Downtown's art businesses.
Collectible & Shareable Art
Local artists, Kaley Alie and Teddi Parker, have created a series of custom paintings to be printed and distributed as collectible postcards. Postcard quantities are limited and will only be available during Art Week and exclusively at participating Art Walk businesses. Collect each set of three postcards and mail some love to family and friends or frame and keep them for yourself!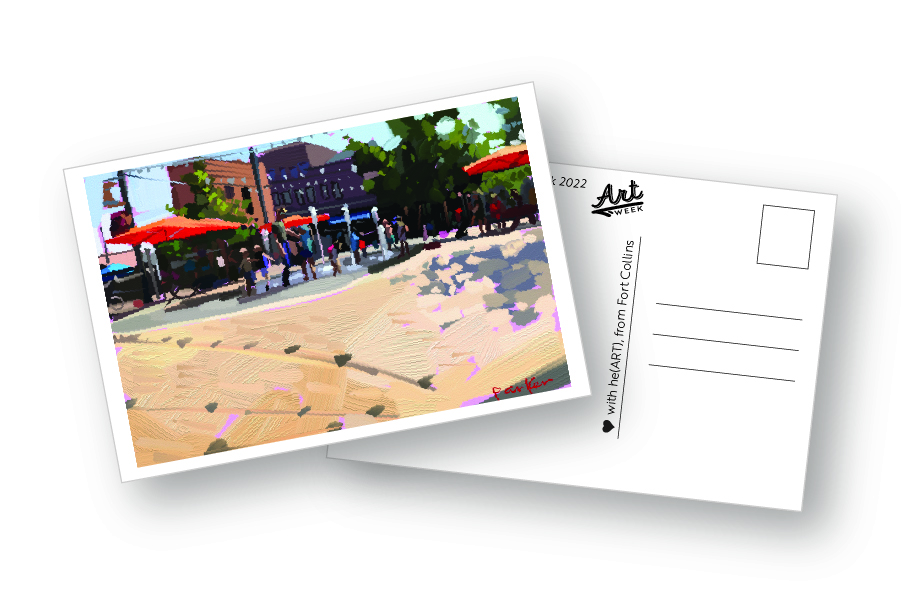 ---
Tiny Art Hide & Seek
Local artists are creating tiny pieces of art work for you to seek and find! With the intention of spreading smiles to those lucky enough to locate them, these tiny art pieces will be hidden around Downtown Fort Collins daily during Art Week for people to seek, find, and keep.
Follow Downtown Fort Collins on Instagram and Facebook, as well as the Downtown Fort Collins Creative District on Instagram and Facebook, for clues of where to find the tiny artwork hidden throughout Downtown Fort Collins. Then, explore and discover these tiny hidden treasures!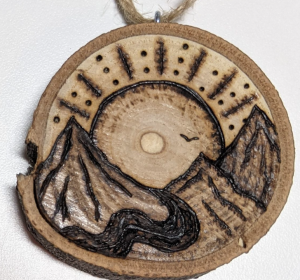 ---
Self-Guided Art Tours
Discover the arts that are hidden in plain sight around Downtown Fort Collins on these self-guided walking tours.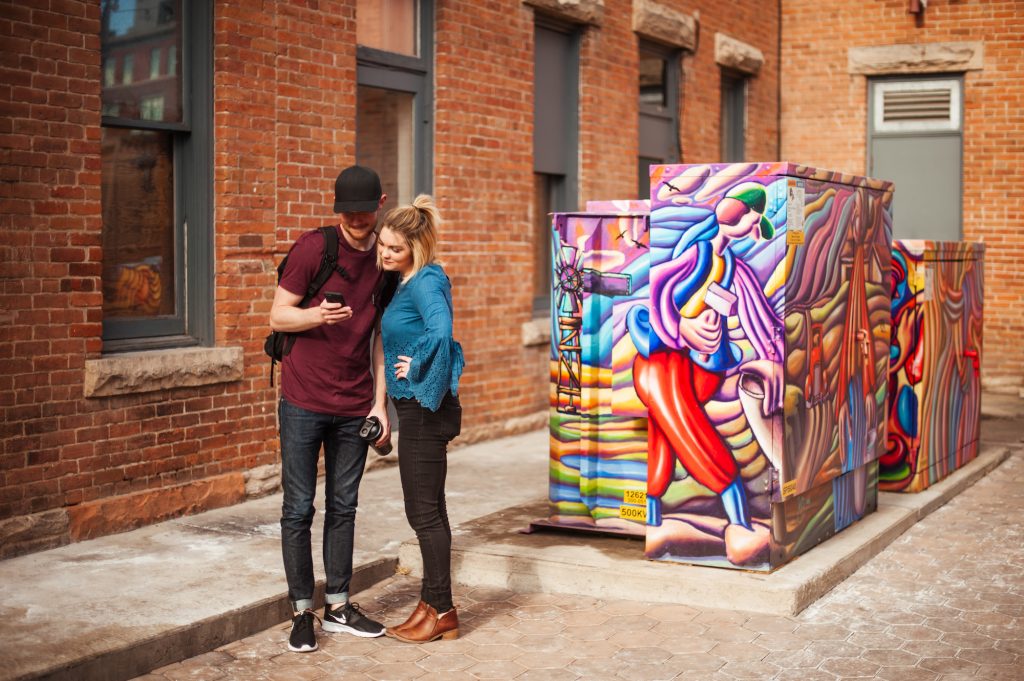 ---
Arts & Entertainment Round Up
People can enhance their Downtown Fort Collins experience with exciting events happening throughout the week at local art, music, and theater venues. Fans can explore the week's events and shows at: Art Week's local happenings.
---