Art Week 2023 is coming! April 29 – May 7, 2023
_____________________________________________________________
Downtown Fort Collins is filled with arts and creative businesses, artists and fun activities! Downtown Fort Collins Art Week, April 29 – May 7, 2023, is back for the second year to showcase the Choice City's lively arts and culture scene.  From experiencing vibrant, year-round public art, to enjoying collectible and shareable art, uncovering hidden art, and experiencing artistic expression in its various forms, Downtown is bursting with creativity. During Art Week people can explore Downtown art galleries, see live music shows and theatre, find surprise art and more! Art Week is a collaboration between the Downtown Development Authority and the Downtown Fort Collins Creative District to showcase and celebrate Downtown's art businesses. Art Week's partners also include: Petrichor Collective, Art in Public Places, The Lincoln Center, Museum of Art | Fort Collins, and Visit Fort Collins.
Collectible & Shareable Art
Collect them all! These unique postcards were created by local artists and are available only during Art Week.
We have a beautiful set of 3 new original collectible postcards by artist Chelsea Ermer for you to collect this year!
(And at select locations you can also pick up the inaugural Art Week collectible postcards by Kaley Alie and Teddi Parker. ) Postcard quantities are limited and will only be available during Art Week and exclusively at participating Art Walk businesses.  Collect all three new Art Week 2023 postcards, mail some love to family and friends or frame and keep them for yourself!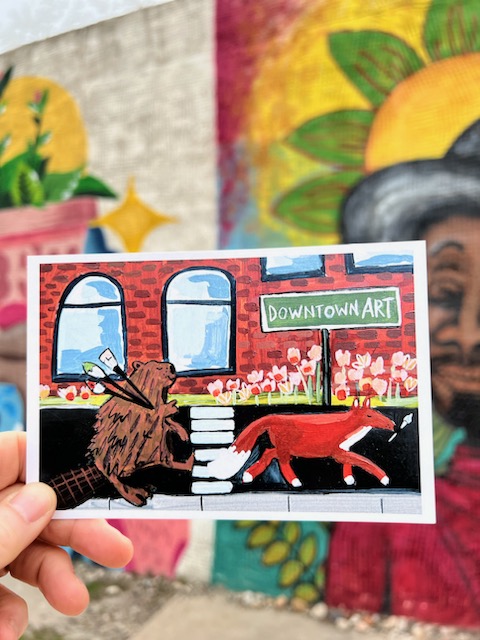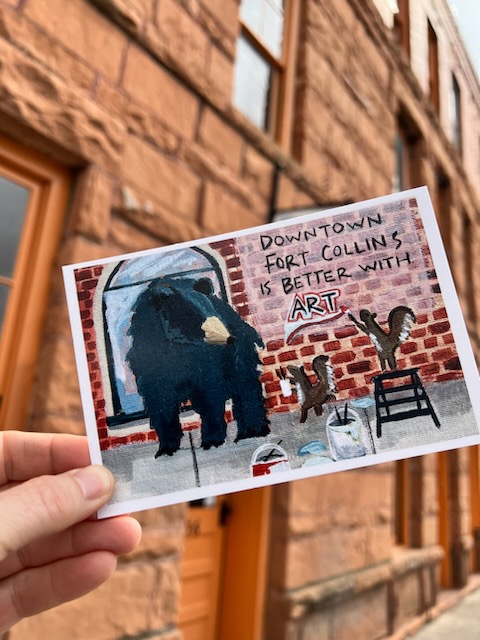 ---
Tiny Art Hide & Seek
Local artists are creating tiny pieces of art work for you to seek and find! With the intention of spreading smiles to those lucky enough to locate them, these tiny art pieces will be hidden around Downtown Fort Collins daily during Art Week for people to seek, find, and keep.
Follow Downtown Fort Collins on Instagram and Facebook, as well as the Downtown Fort Collins Creative District on Instagram and Facebook, for clues of where to find the tiny artwork hidden throughout Downtown Fort Collins. Then, explore and discover these tiny hidden treasures!
---
Self-Guided Art Tours
Discover the visual and public arts that are hidden in plain sight around Downtown Fort Collins on these self-guided walking tours!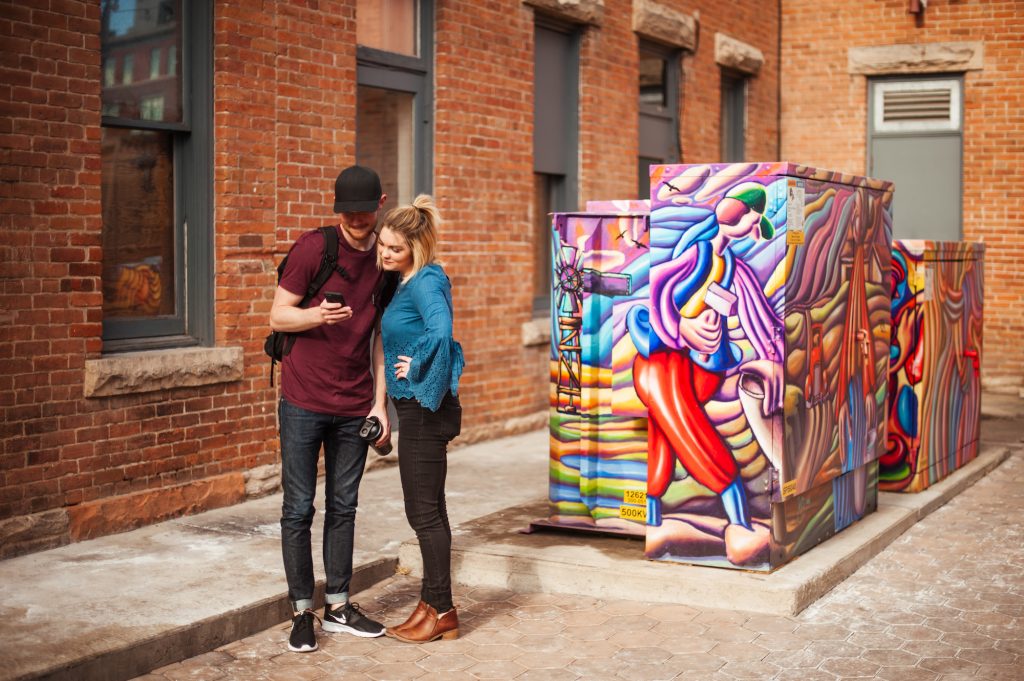 ---
Get Creative!
Want to get creative yourself, discover your inner artist? Downtown has many classes, craft and hands on experiences for you to create the perfect date night, plan a girls night out or just get crafty! Check out these resources for lessons, classes and events during Art Week and beyond!
Unleash Creativity Art Workshops during Art Week —- As part of the upcoming Art Week in Fort Collins, we are thrilled to announce a series of engaging and inspiring workshops hosted by Petrichor Collective. With a focus on promoting creativity and self-expression, our seven (7) FREE workshops offer a unique opportunity to explore a range of art forms and techniques. Whether you're a seasoned artist or just starting out, our expert instructors will guide you through each step of the creative process, helping you to unlock your full artistic potential. Don't miss this chance to immerse yourself in the vibrant world of art and join us for a week of exploration and inspiration! All workshops are free but registration is required, offered May 1 – 7th at either Museum of Art Fort Collins/MOA for All and at Visit Fort Collins Information Center, registration is on a first-come first-served basis, limited to 15 per workshop — Click here to read descriptions and see the full workshops lineup! (Workshops are filling up fast!)
LOCATION: MoA for All – Museum of Art FC
May 1 at 5:30pm- "Tie-dye Basics: bringing new life to old clothes" with Valerie Doebley of Wild Earth Lab
May 2 at 5:30pm – "Artful Flow: Unleashing Your Inner Artist" with Lorene Martinez of Inception Flow
May 3 at 5:30pm – "Design and Paint: Portuguese Azulejos" with Sarah Sonnenfeld of Gluten Free Pottery and Xavier Pereira of Xavier Pereira Art
May 4 at 5:30pm – "Let's Make Toys From Trash" with David Russell of DR Toys
LOCATION: Fort Collins Visitors Center
May 6 at 11:00am – "Embodied Creativity" with Jennifer Carmack of Wild Spirit Colorado
May 6 at 4:30pm – "Walk the Line with Wire" with Paula Harrison
May 7 at 11:00am – "Making Music: Loops and Buckets" with Mister Tim
---
Arts & Entertainment Round Up
Enhance your Downtown Fort Collins experience with exciting events happening throughout the week at local art, music, and theater venues. Including the Fort Collins Music eXperiment and Art Walk just to name a few!
Add your listing to the Art Week calendar— and explore the week's events, performances and shows at: Art Week's local happenings!
---
HIGHLIGHT SHOW: The Lincoln Center Art Galleries: SHADES OF SPRING — Apr 20 – Jun 3, 2023 – This exhibit includes local artists creating work around the theme of springtime. Many find inspiration the transformation of our landscape this time of year. Five featured mural artists will be live painting inside the gallery during this exhibit and works selected from the Plein Air Artists of Colorado will also be displayed in the Lobby Gallery. Featured mural artists: Chelsea Ermer, Diane Findley, Joe Motive, Shawna Turner and Kristen Vohs. (Images above from left to right)
Location:
417 Magnolia St, Ft Collins, CO
Date:
April 20-Jun 3, 2023
---
Thank you to our partners at the Downtown Development Authority and Downtown Fort Collins for making this art filled week possible!