Creative Help: Anne Macdonald
Anne MacDonald is a librarian, an advocate for the arts, and one of the people responsible for the thriving art community we enjoy in Fort Collins. She has helped numerous art organizations during this pandemic and produced ground breaking local virtual events. Rather than list all her many accomplishments, here are what her colleagues and compatriots have to say about her and her past work. 
Her unique attributes makes her an effective executor, creative communicator, and hardworking leader in the greater arts community. In interviews with folks who worked alongside her these traits kept coming up: vector, hard worker, organized, and librarianship. 
Vector:
In her work for Arts Alive, The Fort Collins Jazz Experience, The FoCo Book Fest, and other initiatives to fund the arts, Peggy Lyle says, "Her skills for research, writing and love for artists come together in her work to help secure grants, pay artists for their work, and create brilliant budget planning.  Anne believes in the inherent power of libraries and the arts to bridge gaps, prompt compelling conversations, share stories, and make our lives richer." 
According to many who were interviewed, Anne seems to know just about everyone and works tirelessly to help secure funding for the library, for arts initiatives, and to better the community as a whole. 
Humble hard work:
Despite her contributions to the public, Anne doesn't loudly publicize her tireless efforts. Julie Sutter of the Music District says of Anne's work ethic on the Arts Alive initiatives, "She is the epitome of humility and hard work all rolled into one very calm, competent leader, and our arts community has benefited greatly from her involvement and dedication, for years."
Organized:
Creative work can be a messy business, but several described Anne as concise, ordered, serene, and no-nonsense when necessary. Through Arts Alive she helped start the Bike-In Cinema Events at New Belgium Brewery alongside Bryan Simpson who says, "Anne was always a very calming and well-organized presence. As clearly the most responsible person onsite at any given moment, we usually had Anne handle the cash:)"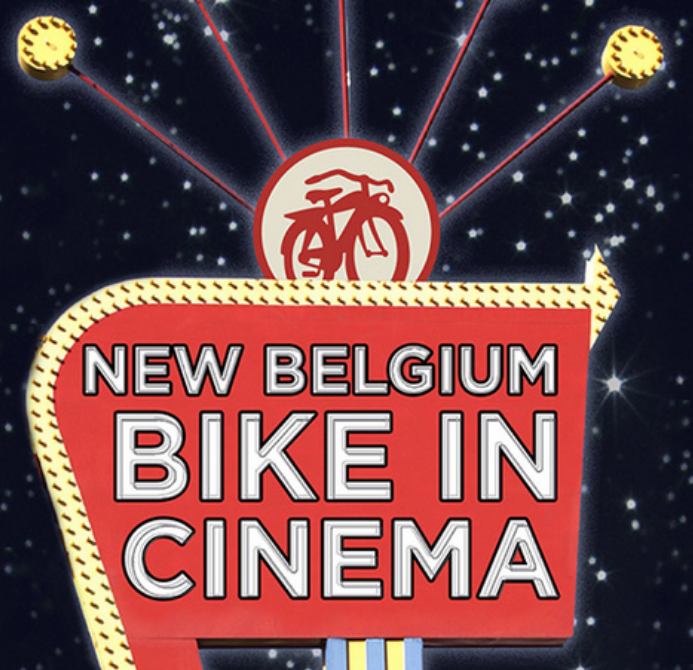 Librarianship:
Recently retired from a long career at the public library, Anne didn't just leverage her work as a business librarian to help the community, she brought together the library and the arts community to be greater than the sum of their parts. Her former boss, Holly Carroll, writes, "Anne exhibits the characteristics that best describe outstanding librarianship…. thorough research, outreach to the community and customer service.  She and I shared the belief that the city of Fort Collins and also the library be fully recognized as leaders in the arts." 
In my interviews I found that Anne not only possessed the excellent qualities listed above, but she was a writer, a builder, and a friend. 
Writer:
In addition to her myriad contributions to local culture through organizing events such as FoCo Book Fest, Anne is a very accomplished writer of many kinds of prose. Her invaluable work grant writing for the library, arts organizations, and for small businesses is notably clear and direct. Julie Sutters says, "What I learned most from her was always about directness (backed by data). Know what you're talking about, and say THAT, cuz nobody has time — or money — for nonsense."
As the Downtown Business Association's former event director, Peggy Lyle, concurs, "Anne possesses an ability to translate art objectives into grant language and business speak. This makes her a powerhouse to help make creative plans into a reality with funding to support them, a perfect arts leadership quality."
But Anne doesn't just have a knack for technical writing and research. She is also a published author of fiction and books. Mike Liggett, who started FoCo Book Fest with Anne half a decade ago says, "Anne is a skillful, accomplished and published author. Recently published in 'The Best American Mystery Stories 2019' edited by Jonathan Lethem."
Builder and Contributor of local arts events:
Anne helped start Bike-In Movies at New Belgium Brewing company with Arts Alive with Bryan Simpson, who was on the NBB philanthropy committee at the time, and he remembers, "Once we got rolling there were absolutely crazy moments like our very first show ever where about twenty of us watched The Jerk huddled beneath tents in a driving torrent of rain – thunder, lightning – the works."
The monthly event went on to become a local tradition and to raise money for NPOs supported by New Belgium Brewing and Wolverine Farm Publick House and Letterpress.
Mike Liggett, who helped start the FoCo Book Fest with Anne remembers the initial motivations for the event and the greatest hurdle is, "As always with an event free to the public, the largest challenges involve resources and funding. Anne is a master of resource development and expense management. Her hallmark is insistence that artists receive fair compensation."
Anne didn't stand idly by and hope someone else would grow her idea for her. According to Peggy Lyle, "She conjured an acorn of an idea for a literary festival to help celebrate all the things Fort Collins loves and then set out to find fertile ground. Anne's tenacity and strategic thinking led the Poudre River Public Library District to take on the production of the FoCo Book Fest. "
When Anne wanted a Fort Collins Jazz festival to feature local talent, as well as attract big names like Wynton Marsalis, she helped make it happen and "It was an amazing journey that brought this heritage art to the citizens of Fort Collins in a unique and accessible way."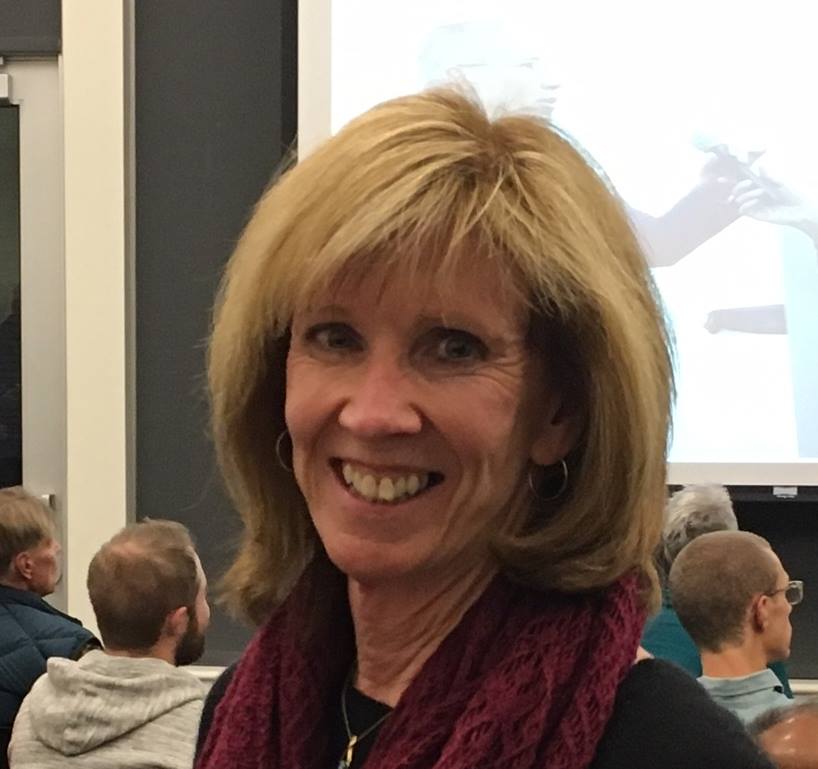 Friend:
Finally, Anne MacDonald is a connecting, hardworking, organized, researching friend to the patrons of the library, to artists, to small business owners, and to Fort Collins. She shares her considerable talents with her community and many are grateful for all she has done. Nowhere is her generosity with her talent more appreciated than in the words of those who admire her and have worked alongside her.
Peggy Lyle: "I personally feel very lucky and grateful for Anne in my life, she inspires me, is a mentor, is a source of knowledge and makes me laugh. My life is richer for having known her and Fort Collins is lucky to have had her as our librarian." 
Julie Sutter: "Working with Anne is like having the smartest kid in class agree to help you with your homework, without an ounce of smugness or superiority. With Anne, you know you're always going to get the right answers and you aren't ever going to have to feel a) dumb or b) lost."
Bryan Simpson: [Her family] are "just the kind of folks who help make Fort Collins a better place to live. We were very lucky to have them help launch that program back in the day."
Holly Carroll: She always found time to write despite working full time for most of her career. I enjoy discussing books and literature with her.
Mike Liggett: "Anne's got great taste in good whiskey."
This article is part of a series of highlights about our Fort Collins artists and creatives making a difference during the COVID-19 pandemic crisis. Thank you for supporting local artists, musicians, creative small businesses and Downtown Fort Collins!