"Don't Panic, Get Out into Nature with Catch and Release"
Sarah Anderson's life as the artist behind all the designs at Catch & Release Creative hasn't changed much, but her perspective has. While having more time to contemplate her artwork based on outdoor adventures, "Goods for people who get outside," she has used the time to slow down and really appreciate her muse, the great outdoors.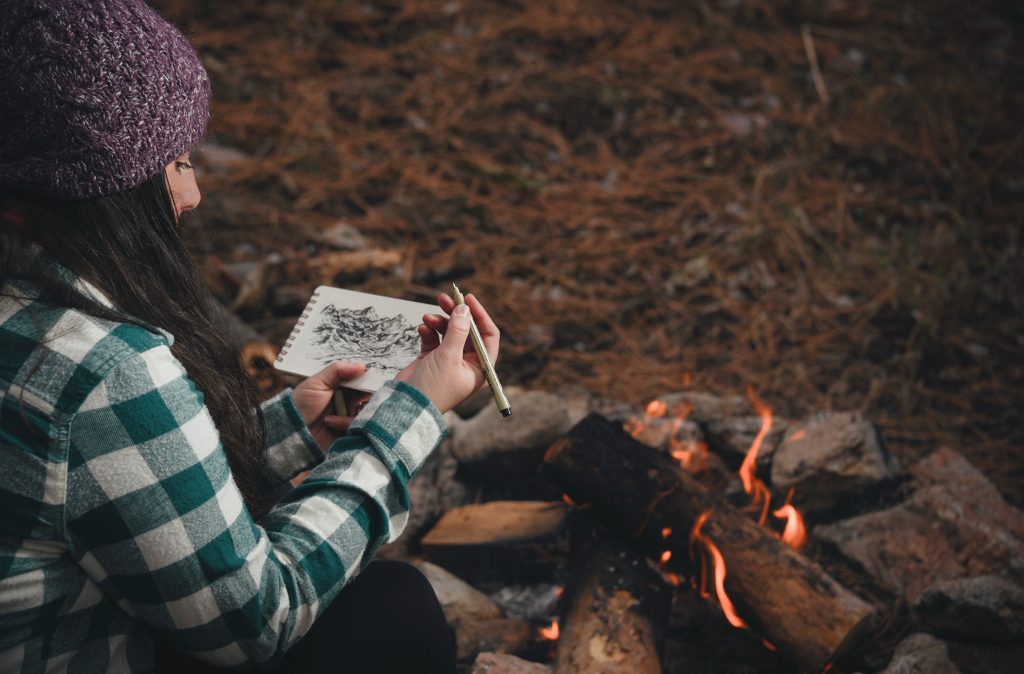 The online store has remained open through the shutdown, but her products have definitely diversified. Catch & Release chooses to only have their designs printed and assembled in the USA and carefully sources their raw materials, like fiber and paper, from ethical sources so diversifying can be tricky at times. However, when demand for bandanas and tube scarves skyrocketed because of face-covering needs, the couple behind the operation rose to the occasion.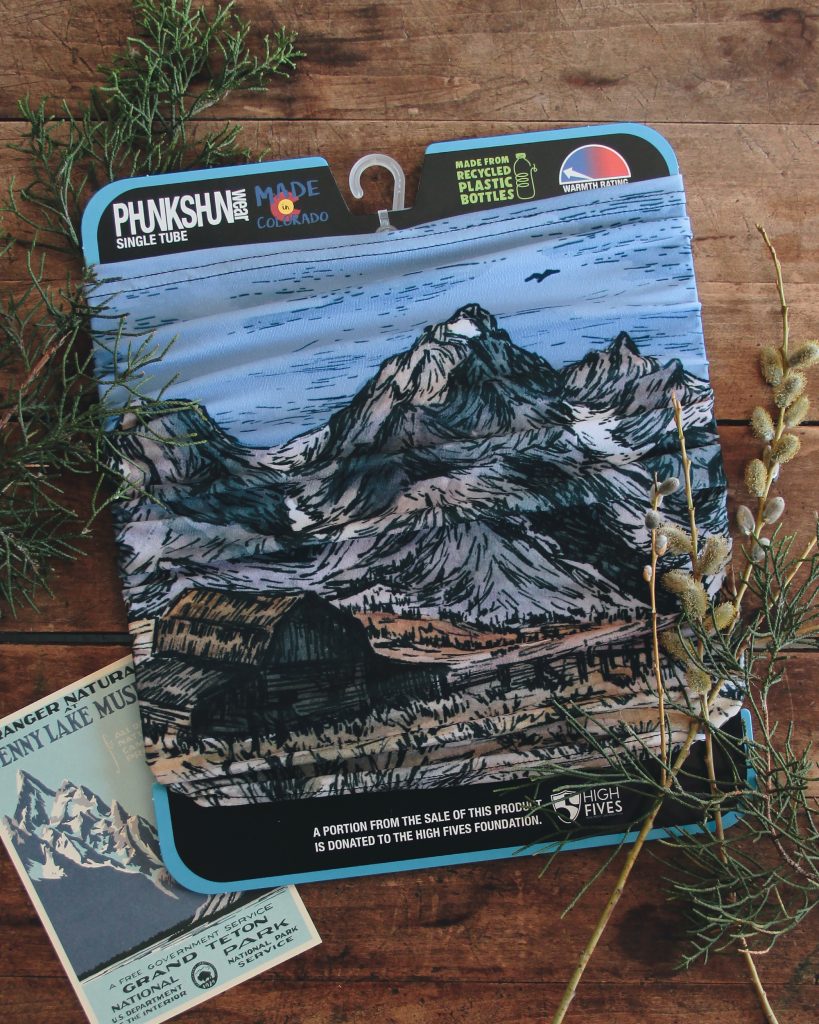 Sarah works alongside her husband, Ryan, to fulfill the custom orders for her original designs on stickers, enamel camping mugs, and greeting cards. With all the free time Ryan has been learning to screen print at home, truly fulfilling the desire to be hyper-local by producing t-shirt designs in their kitchen.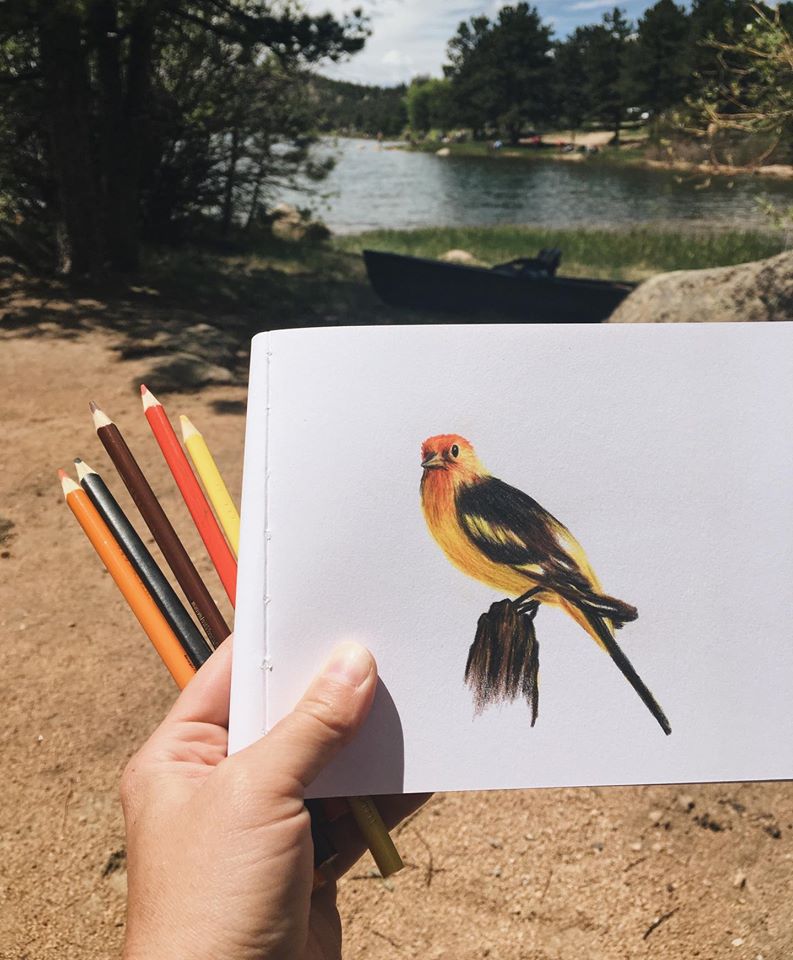 Without a brick and mortar location Catch & Release daily operation haven't changed much but the added time to breath free of self-imposed deadlines has given both business owners time to revisit their values as a family business. Wholesale orders from retail establishments were cancelled, but spring filled Sarah with hope and a desire to get outside to paint in nature. Throughout summer Sarah has been able to get out into the outdoors to fish, camp, hike and create, like many other in Colorado. Like so many couples stuck at home together, Ryan and Sarah have been reminded of how much they love working together by the delight they share when the Etsy shop notification sounds a "cha-ching" on their phones announcing another sale.
Tales of what small business owners have to do to get it done. Read Sarah's account of one of these stories as shared on Catch and Release's Facebook Page: "This is the story of a small company who got a really big (to them) order from a National Park gift shop. They poured their time, energy, and personal family emergency fund into making custom products for their dream client. As their emergency funds disappeared, they joked that it would be fine "unless the world suddenly fell apart and the economy crashed." Haha! Funny joke.
?
Enter COVID-19.
?
Suddenly, businesses were having to delay or cancel orders. Including National Park gift shops. And that tiny company started to sweat.
?
But! The Brand Reps that brought that dream client to that tiny business in the first place explained the situation to the National Park gift shop and asked them to keep that tiny company's order because they had poured everything into it and that tiny company was actually a husband and wife working out of their guest room.
?
The gift shop said yes. And THAT is how My Fisherman and I ended up with a trunk filled with boxes of products still headed to @grandtetonnps.
?
We are enormously grateful to our Brand Reps and to the gift shop for supporting our family business when "the world suddenly fell apart and the economy crashed". And we're thankful to the family and friends who were praying about this order long before we knew what COVID-19 was."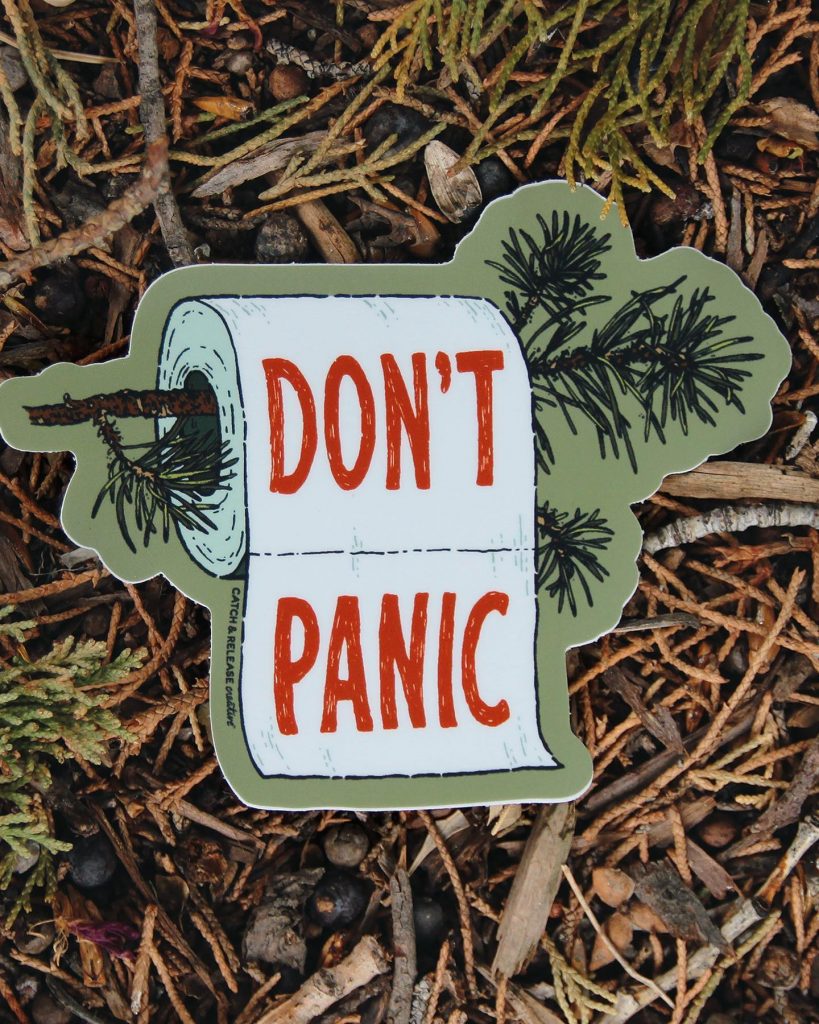 This article is part of a series of highlights about our Fort Collins artists and creatives making a difference during the COVID-19 pandemic crisis. Thank you for supporting local artists, musicians, creative small businesses and Downtown Fort Collins!