Jojo Joy
Stir-crazy toddlers and stressed-out parents find joy in Jojo's (longtime manager of Clothes Pony and fairy godmother to all Fort Collins' children) weekly virtual singalongs. Joanne Bailey (aka Jojo: Queen of Everything) has been leading singalongs at the Clothes Pony on College Ave for over 20 years. Traditionally cuddled up with toddlers and babies on a rainbow rug inside the cozy toy store, with a uke and a silly song she's brought together a community.
Now with the help of her daughter who works at the Bohemian Foundation she has brought some normalcy to the lives of her tiny superfans through Facebook Live singalongs. While she misses the hugs she tries to shout out to each kid by name, keep the repertoire consistent, and include her two little puppies in the experience.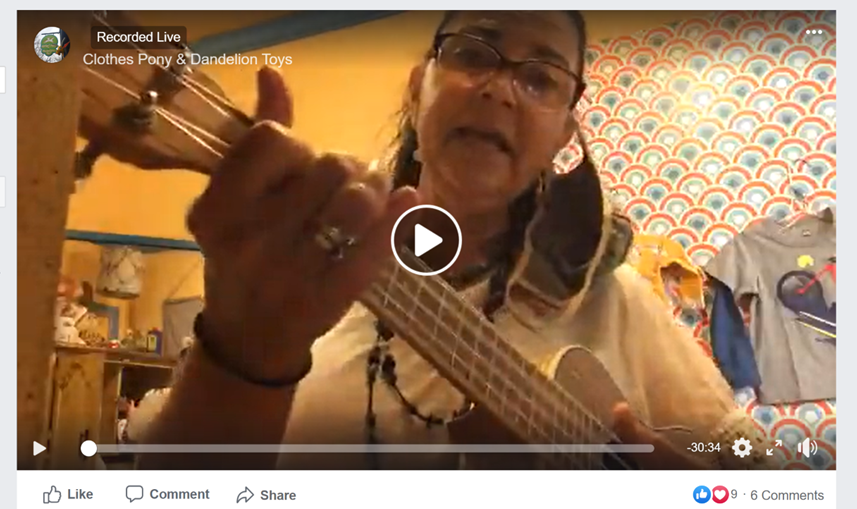 Jojo says some of the unforeseen benefits of the shutdown have been surprising. "We're pairing up with 'No Barriers', a local non-profit and will be selling some of our items on their website. Hopefully this "dipping our toes in" will lead to some more online sales."
When asked if she'll keep up the "live from her living room show" after the lockdown she responds," I'm sure I'll be back in the store singing (I'm a hugger), but maybe going live as well so all my friends from far away, or those who are medically complex, can join in too!"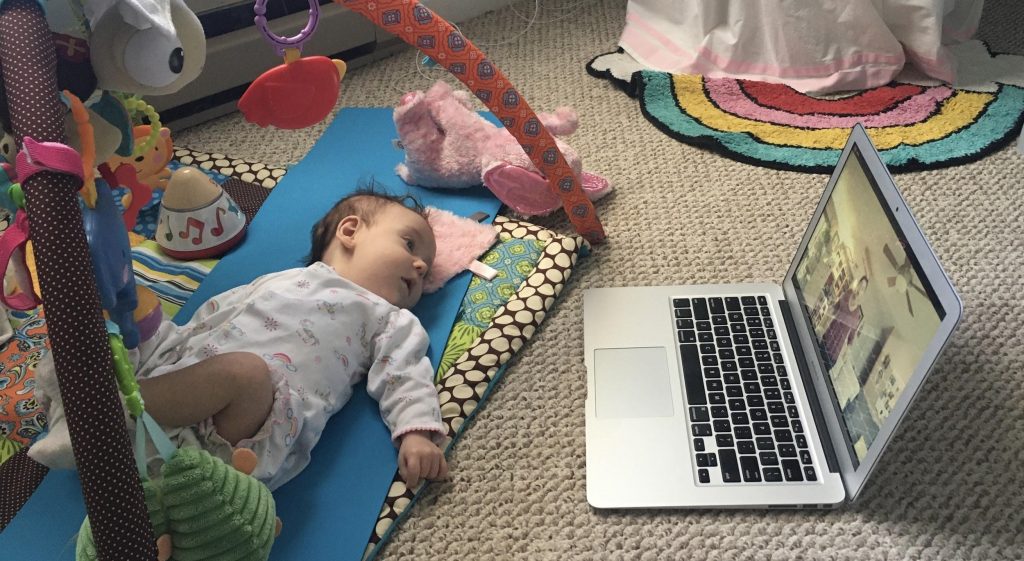 Clothes Pony and Dandelion Toys have expanded their virtual offerings to include regular "Storytime with Sarah" videos as well. Keep connected on the Clothes Pony & Dandelion Toys Facebook page.
This article is part of a series of highlights about our Fort Collins artists and creatives making a difference during the COVID-19 pandemic crisis. Thank you for supporting local artists, musicians, creative small businesses and Downtown Fort Collins!