Music: Connecting and Getting Us Through This

When musician Sarah Slaton did the first "NoCo Live from Home" show she looked to the unseen audience and said, "Cheers. Here's to music and getting us through this. We love you guys." Then she turned to her partner and bandmate, Sarah Joelle, and said, "Cheers, babe," to which she replied, "Love you." It's funny that something spoken a month ago can feel so prophetic but now, with dozens of live performances from musicians all over Colorado broadcast via Facebook Live by Sarah Slaton, that moment encapsulates the spirit of local music and relationships.
Sarah and dozens of other local musicians found themselves housebound with cancelled tours and gigs. Instead of wallowing Sarah Slaton used her considerable experience as a booker (she coordinated the Colorado Showcase at SXSW in Austin and enjoys "putting together pieces of the production puzzle") to gather Colorado musicians every Saturday from noon to eight o'clock to broadcast full sets through a live stream showcase. Each musician posts their Venmo or Patreon and receives direct support from fans.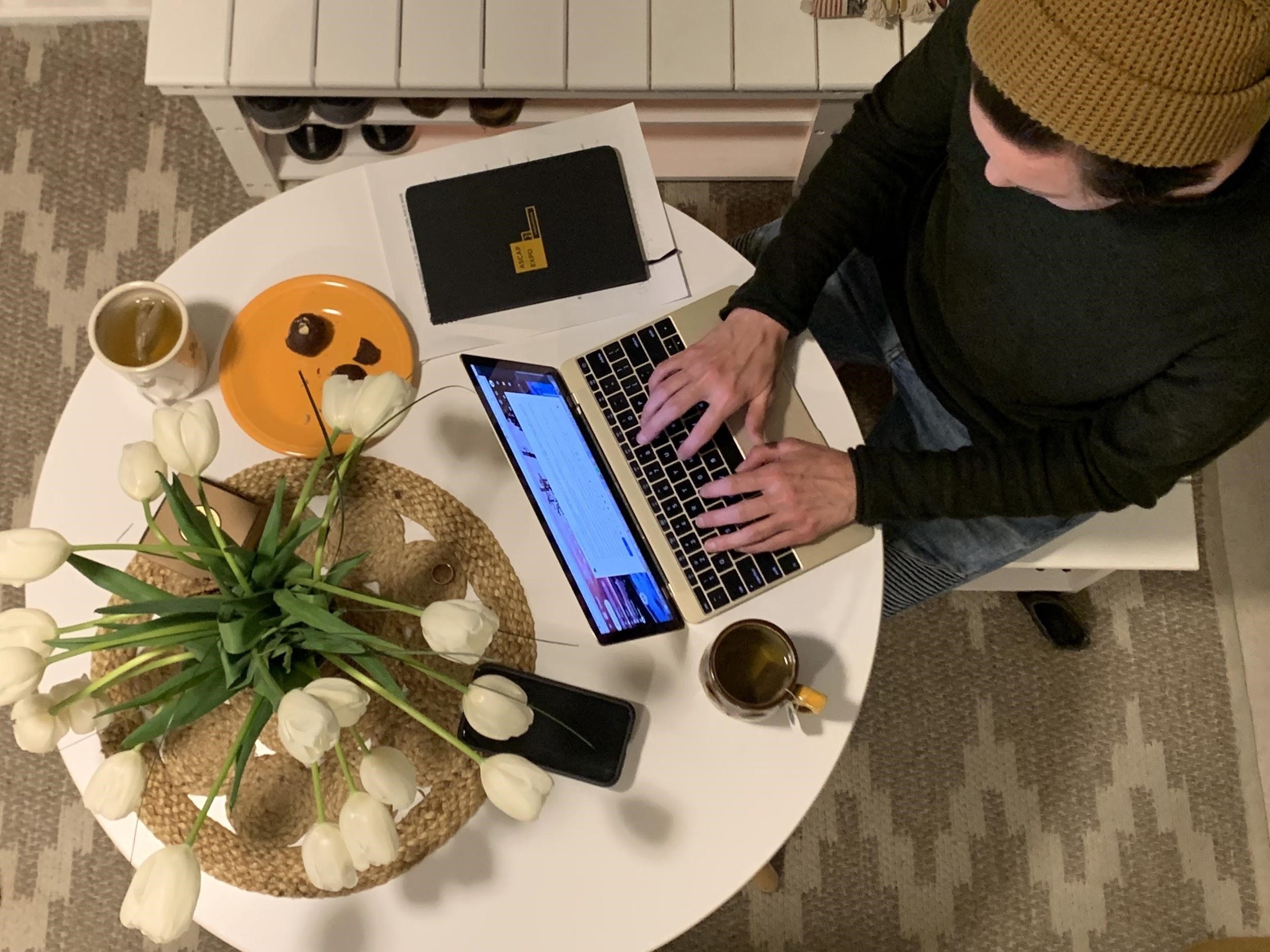 When asked why this seemed vital Sarah responds, "Music has the ability to ease pain, to lift us up, and connect us in a seemingly disconnected world. I think music is vital to keep a universal thread of hope that is the soundtrack to this moment." Though it's turning out to be harder than she expected to write new material while stuck at home Sarah thinks that she'll likely continue doing virtual concerts in the future. "Yeah, I never would have started a live stream concert series were it not for this."
The opportunity to see a variety of musical artists from around the state haloed in the ephemera of their own studios and to hear a diversity of music every Saturday on NoCo Live from Home shows are just two more benefits we have to be thankful to this crisis for.
This article is part of a series of highlights about our Fort Collins artists and creatives making a difference during the COVID-19 pandemic crisis. Thank you for supporting local artists, musicians, creative small businesses and Downtown Fort Collins!