An Art Makeover
The Lyric Cinema has been a hub of the arts community in Fort Collins and while empty of patrons the cavernous lobby is filling with new art during the shutdown. Social-distancing has hit live performance venues like The Lyric particularly hard since they're unable to function, besides online gift card and membership sales, but GM Kait Edwards says they have still been busy filling the space with art, cleaning, streamlining, and trying to adjust to a world with "no new movies coming out."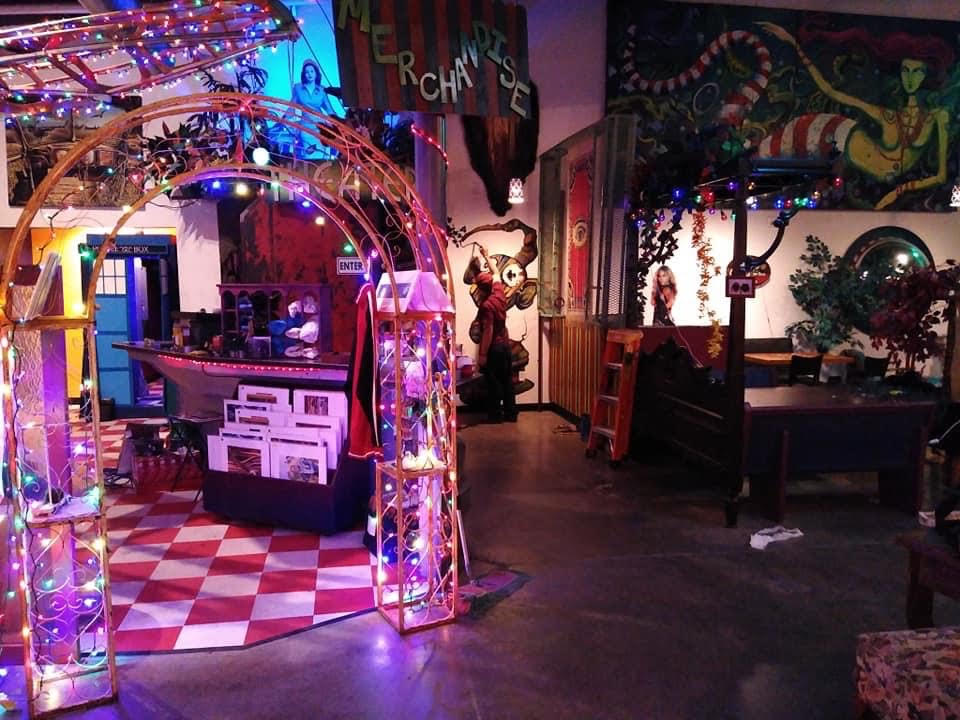 As they slowly reopen The Lyric is focusing  on more than just movies by hosting even more art, music, and events. Afterall, one of the cinema's five guiding principles is "More Than Cinema" and as it says in their manifesto: "The Lyric experience doesn't start at the trailers and end with the credits. While a cinema at heart, we've moved beyond the constraints of the word's definition." With the Big Backyard and outdoor screen, too, reopening in the summer with a big patio has its advantages.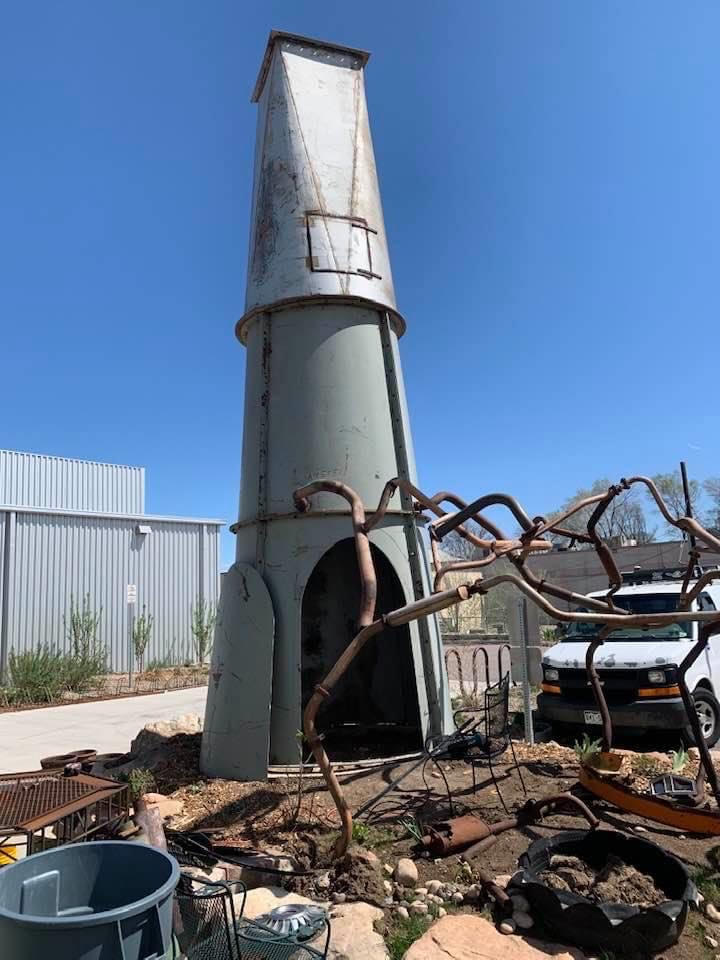 In the main space the work of many artists combines to create a cacophonous mishmash of mural, multimedia sculpture, and what can only be defined as "curiosities." The outdoor space is quickly becoming a sculpture garden in its own right as fabricators and artists fill it with kaleidoscope towers, remnants of alien spaceships, and other ephemera.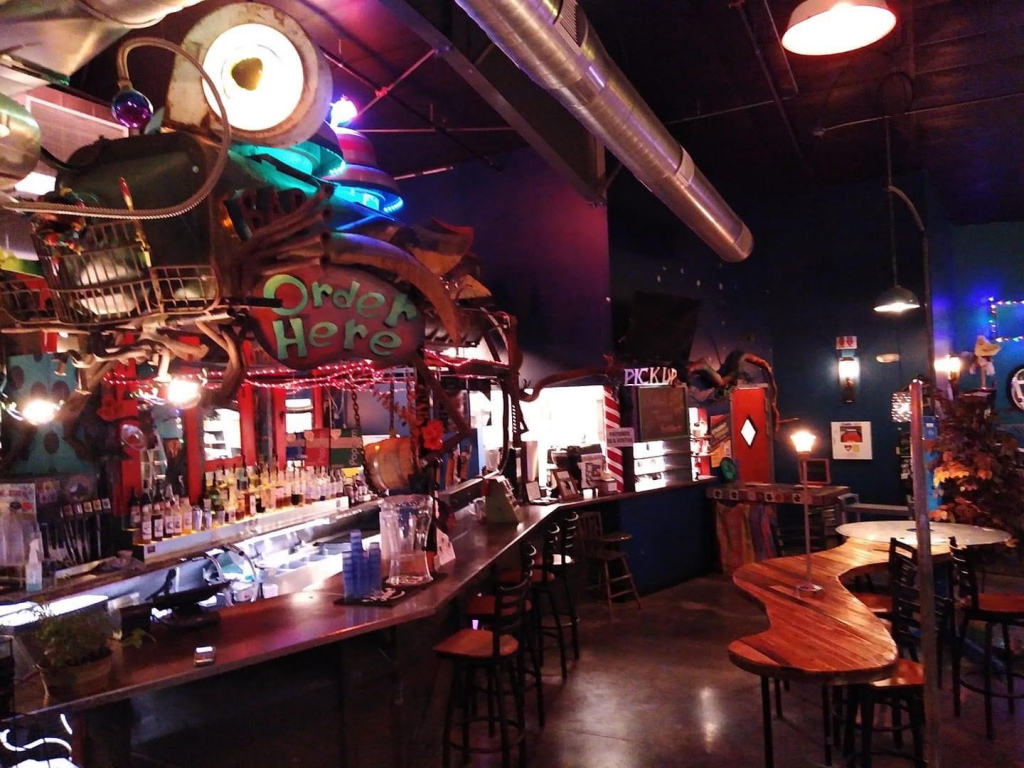 Owner, Ben Mozer, cryptically says, "We've always looked at the whole space as one big canvas stretched through time." Ryan Guillaume, The Lyric's "Art Czar," and the owner look on the shutdown as an opportunity to add to the concatenation of art that roils in the lobby. They say, "We took this opportunity to get a bunch of stuff done we've been wanting to do, in hopes that it might inspire people to work harder on things they love, instead of lamenting how depressing the world currently is. The goal is always to build a microcosm of the world we'd like to see, where art is essential to the development of a community." The Lyric reopened to the public on June 8th and is offering outdoor films and performances.
This article is part of a series of highlights about our Fort Collins artists and creatives making a difference during the COVID-19 pandemic crisis. Thank you for supporting local artists, musicians, creative small businesses and Downtown Fort Collins!