"The Beauty of Blackness" Longtime in the Works, Needed this Moment
Though carefully planned for a few years, upcoming fine art show "The Beauty of Blackness" couldn't be more dynamically made for this moment. Featuring 50-70 national and international artists, the show's mission is to "teach, evoke and arouse the aesthetic senses" through witnessing the "amazing beauty of black creativity and wonders of a rich heritage of what it truly means to be black."
Opening Labor Day weekend in the Opera Galleria in the heart of Downtown Fort Collins, "The Beauty of Blackness Fine Art Show" delivers the highest level of talent in Fine Art. The word "unprecedented" has been overused lately, but a fine art show in this town featuring only the work of Black and African-American artists is truly that, unprecedented. The fact that there have been no previous instances of such a show should make us all stop and consider why, what that means, and how we can set a precedent of listening to more diverse voices going forward.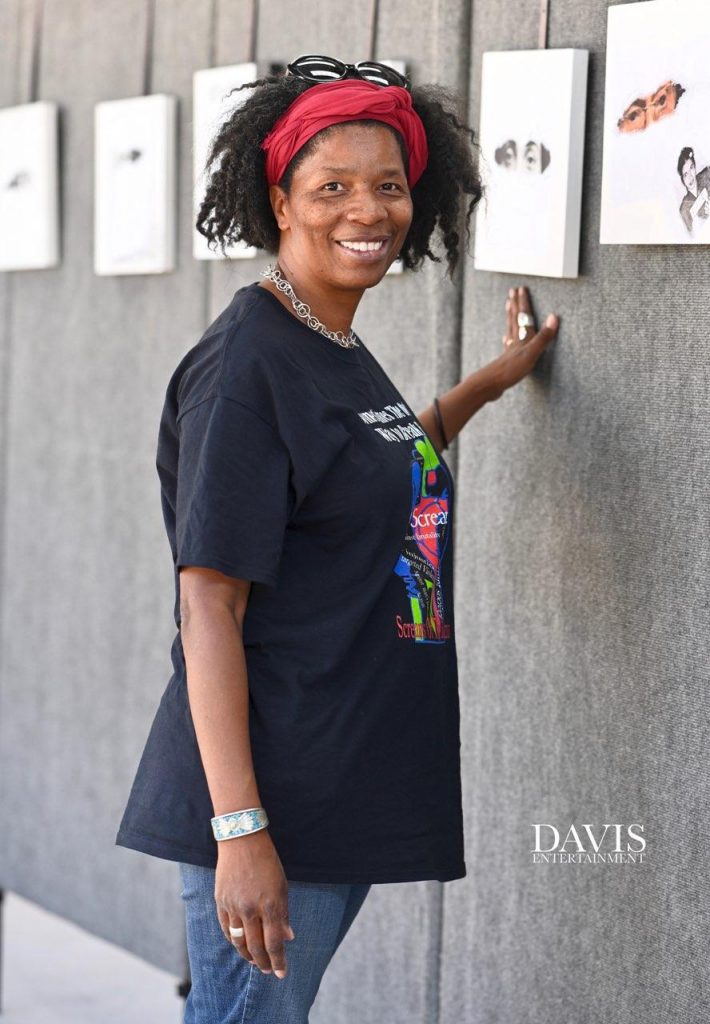 Artist and organizer of the event, Louise Cutler says, "with some of the racially stirred things that are happening in our country within the last few years as well as CSU's continual racial troubles, these may have influenced the type of show I was planning in some way." When the shutdowns and prohibitions of public gatherings were instituted Louise Cutler considered postponing the long-planned "Beauty of Blackness" show until next year but felt the show is needed now, more than ever. "I think current events have motivated me to push on with the show; with current events I feel it is needed more than ever. I have had altered facets of the original plan but it will still produce the social relevant effects that I am looking for."
The show features renowned visual artist from Baltimore, Larry "Poncho" Brown who uses a variety of mediums and styles to express his interests in Afrocentric themes, Ancient Egyptology, and dance. "My creations are a reflection of my personal values and pay homage to ongoing themes of unity, family, and spirituality, " Larry "Poncho" Brown writes. His work was most popular at the height of the "Golden Age of African-American Art" between 1985-2000.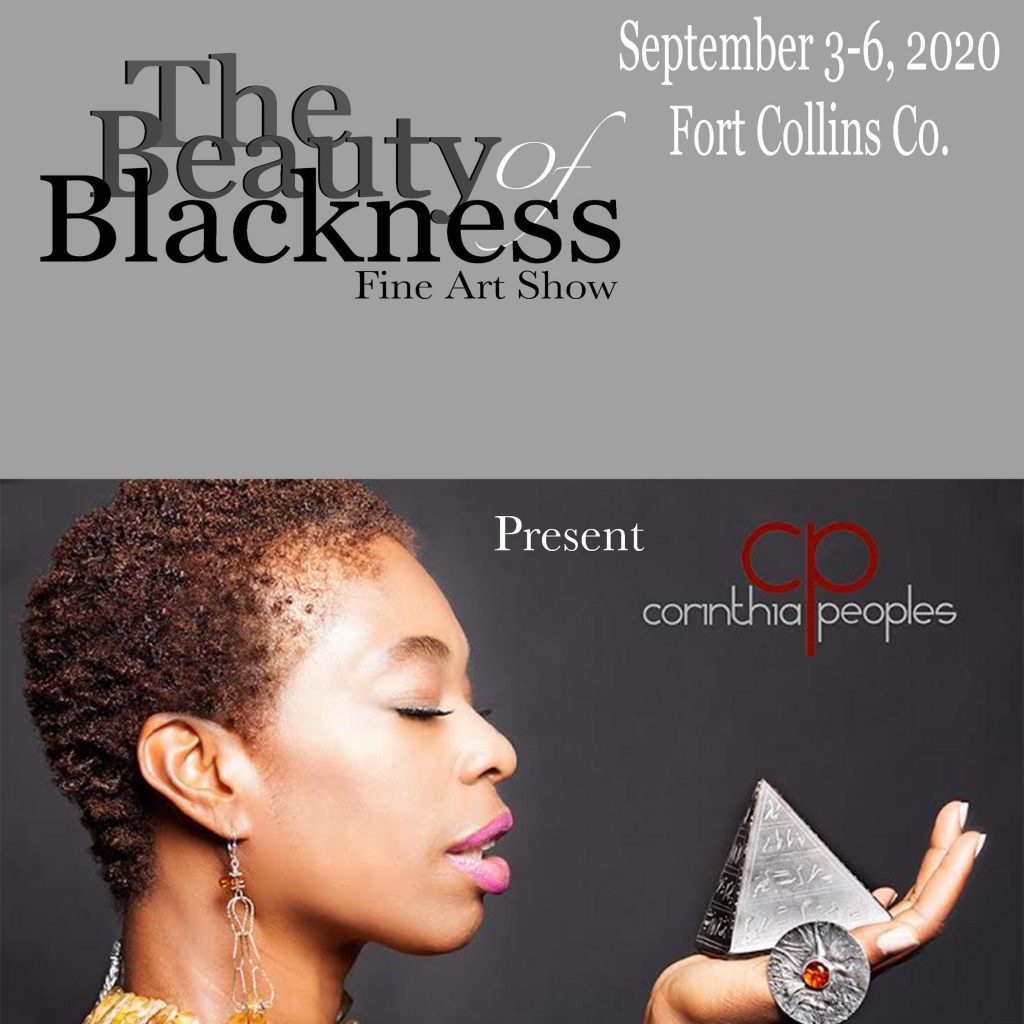 When asked about her expectations for the show's lasting impact, Louise Cutler replied that she hopes people will buy more diverse art "to share in the full heritage of what it truly means to be an American. I am hoping that it will continue to open doors of dialogue for all people and that it will cultivate unity, awareness, love and peace through the arts by sharing art and stories of other cultures in the future."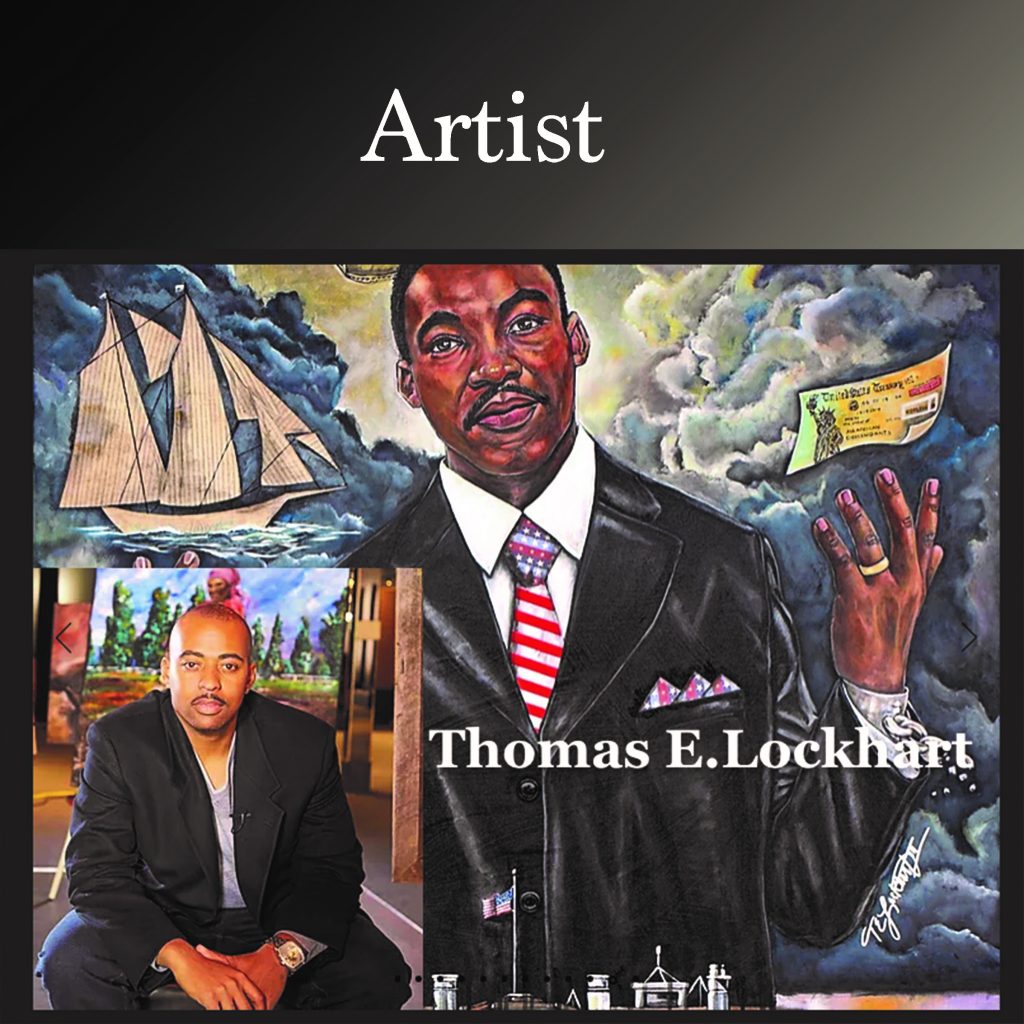 At a recent Juneteenth gathering she showed an exhibit of her own work called "We Are Still Watching" and her work incited dialogue with the public gathered in Old Town Square. What did people think, seeing visual art focusing on the Black experience in America? "Most people felt they had been robbed of their education; they were saddened by the fact that they were lied to and cheated out of the truth all these years. I find that most people want to be united as a human race," replied "Beauty of Blackness Fine Art Show" coordinator and producer, Louise Cutler.
"The Beauty of Blackness Fine Art Show" will feature 50-70 artists including Larry "Poncho" Brown, Corinthia Peoples, Thomas E. Lockhart, and LaShun Beal.
This article is part of a series of highlights about our Fort Collins artists and creatives making a difference during the COVID-19 pandemic crisis. Thank you for supporting local artists, musicians, creative small businesses and Downtown Fort Collins!